Dr. Shruti Patel - Dermatologist in Ahmedabad (INDIA)
Elegance Skin & Cosmetic Clinic
Elegance skin and cosmetic clinic, a super-specialist venture by Dr.Ritesh Patel and Dr. Shruti Patel, their aim is to build a comprehensive and aesthetic clinic with absolute data technology and personalized & desire care.
Elegance skin and cosmetic clinics offer various ranges of dermatological, reconstructive and aesthetic services. The doctor and staff are dedicatedly looking forward to improving medical and surgical procedures quality.  They continuously stepping towards to sketch new standards of innovation and they always stand for their patients to give satisfying results.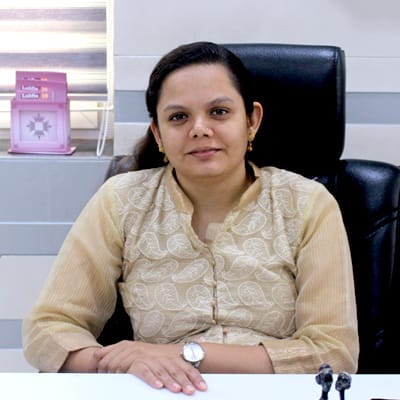 (M. B. | D. V. D.), Consultant Dermatologist & Cosmetologist
Dr. Shruti Patel is one of the best Dermatologist in Ahmedabad (INDIA). She gives every patient personalized attention and firstly she try to find root cause of skin related problems then she provides best possible solutions of skin related problems.She provides best skin care regimens for every patient's specific needs.
Her particular expertise is in anti-aging, anti-acne, and other skin as well as aesthetic treatments with exceptional success and optimum cosmetic elegance.
"One of the most important visits I have with a patient is our first consultation. Taking the time to properly assess what is needed and desired is crucial. Discussing potential advantages and expected outcomes of various procedures makes you an informed and active participant in your treatment.
Your goal of attractive and healthy skin is easily and quickly obtained when we work together as a team. I constantly strive to create a comfortable environment for my patients where quality of care and excellence in service are most important." –
Dr. Shruti Patel
Being one of the best Dermatologist in Ahmedabad, she has done fellowship in cosmetology and lasers from 'ALLURE cosmetic centre', Mumbai. She also attended various conferences and educational programs for Asthetic medicine. She is working as a Dermatologist & Cosmetologist since 2008.