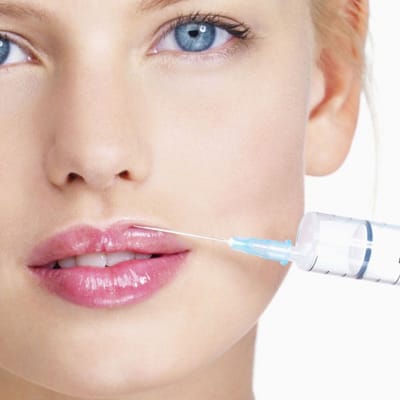 Injectable filler casually known as wrinkle fillers, used to volumize cheeks, jawlines chins and temples and also to plump up thin lips. Injectable filler get you rid of wrinkles and it is a fast and easy treatment for a youthful appearance..
Overexpose to the sun, unhealthy diet and genetic patterns are lead you to the lose youthful appearance, Injectable fillers help you to restore the youthful appearance. They refill the volume to thin tissues which can get traced back due to visible signs of aging. They help to smooth out wrinkles and gives you an even look.
If you want to reduce the visibility of lines and creases and want to restore a youthful look, injectable fillers are the perfect option for you.
Problems that injectable filler can helps to address:
 Smooth out the wrinkles and chin crease.

 Volumize cheeks or temples.

 Plump up the lips.

 Restore the smooth appearance.

Injectable fillers can't stop the aging process. These fillers are temporary treatment, the result lasts for 6month or more because they are absorbed by the body. The result varies for everyone it depends on the health and the skin and the type of filler you choose. If you want elementary changes then you should go for facial surgery.
If you are an adult and looking for a positive outlook and want to improve your appearance, also have good health and not a smoker then the injectable is filler is the best option for you.
The different types of fillers
Collagen it is the first filler from pure collagen, it is a natural protein that offered a natural-looking fill. It is low in risks. The results do not last for a long time, it starts breaks down after 2 months of treatment
The collagen fillers include:
Cosmoderm or cosmoplast
Zyder
Zyplast
Fibril
Side effect:
It may cause an allergic reaction before the treatment it requires allergy testing.
Hyaluronic Acid It is a most preferable filler, helps to plump up the thin lips, fill the facial creases and wrinkles. The result lasts for several months to a year, results vary for person to person.
Side effects are rare but it includes:
swelling
redness
bruising
tiny bumps
skin sensitivity
Hydroxylapatite it is gel-based filler. It is highly biocompatible with human tissue. It softens up the wrinkles and corrects the nasolabial folds and gives rejuvenation effects. It lasts for a year or more.
Side effects:
There are no such side effects in this fillers but the common on are:
Human fat Human fat filler: surgically harvest your fat from thighs, buttocks or stomach then it will be injected. In this treatment you should pass from two procedures: 1. harvest the fat, will be tested and purified in the lab 2. Injected it to volumize the cheeks and to reduce the wrinkles and creases also to plump your lips. The results last up to a year or more. The effects last for 12 to 18 months.
Side effects:
Line Filling
Lip Augmentation
Nasolabial Folds
Injectable fillers are cost you way less than the standard treatment. Do get injectable fillers from other sources then doctor's clinic. You cannot make a compromise, for better result and risk-free treatment you should have to choose an experienced doctor and quality product. It might charge you more but the skin safety is more than the money. Always use sunscreen to preserve the fillers.
How much will injectable fillers cost?
Cost is always a consideration in elective surgery. Prices for injectable fillers can vary widely. A surgeon's cost may vary based on his or her experience as well as geographic office location.
"Your satisfaction is more than a fee."